In a startling variety of ways, contemporary artists are exploring the relationship that our species has to its planet. We have aggregated some of this very intriguing work below. If you have suggestions for works to add to the gallery, please contact us.
Works can also be viewed in portfolio view.
2014-15 Curator: Julia Olson
http://ehc.english.ucsb.edu/wp-content/uploads/2015/06/divaedit.jpg
450
675
Kiana Fatemi
http://ehc.english.ucsb.edu/wp-content/uploads/2015/05/ehi4.png
Kiana Fatemi
2015-06-08 10:11:12
2018-05-02 16:21:43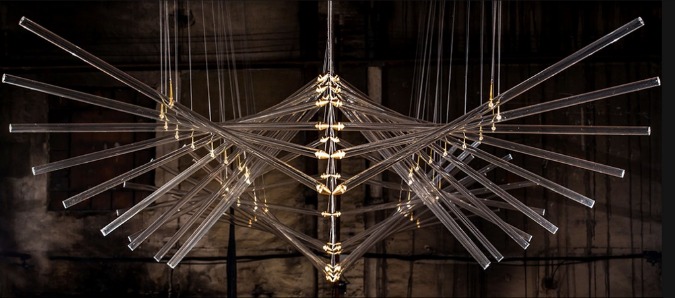 Amsterdam-based design studio Studio Drift created In 20 Steps. With 40 glass tubes, the sculpture appears as an abstract flapping of wings, like an enormous bird of glass elegantly taking flight within the space. Last month, the installation debuted at the Venice Biennale as part of the Glasstress 2015 Gotika, a combined exposition from the Hermitage in Sint Petersburg and the Berengo Studio in Venice.
In a press release, Studio Drift-founders, Ralph Nauta and Lonneke Gordjin write, "Studio Drift is intrigued by the continuous attempts of humankind to deal with its limitations, so miraculously opposed to nature as these ventures might be. Humankind has always had the desire to fully understand nature and to detach itself from earthly ties. No matter how far science has come, some things are likely to remain forever out of reach." (source).
http://ehc.english.ucsb.edu/wp-content/uploads/2015/06/resize.jpg
161
365
Kiana Fatemi
http://ehc.english.ucsb.edu/wp-content/uploads/2015/05/ehi4.png
Kiana Fatemi
2015-06-08 08:49:07
2018-05-02 16:21:44